Why we need you provide tax number?
When you find there is an input box that need you enter tax number, you may be confused, let's explain that. When your package arrivals at the destination country, Local customs will require recipient's tax number to clear customs, your package cannot enter the destination country without valid Tax Number. If you provide your tax number to us, the process of customs clearance will be very fast and fluently, otherwise, the custom officals will call you to request Tax Number, the entire delivery process will be extended for several days.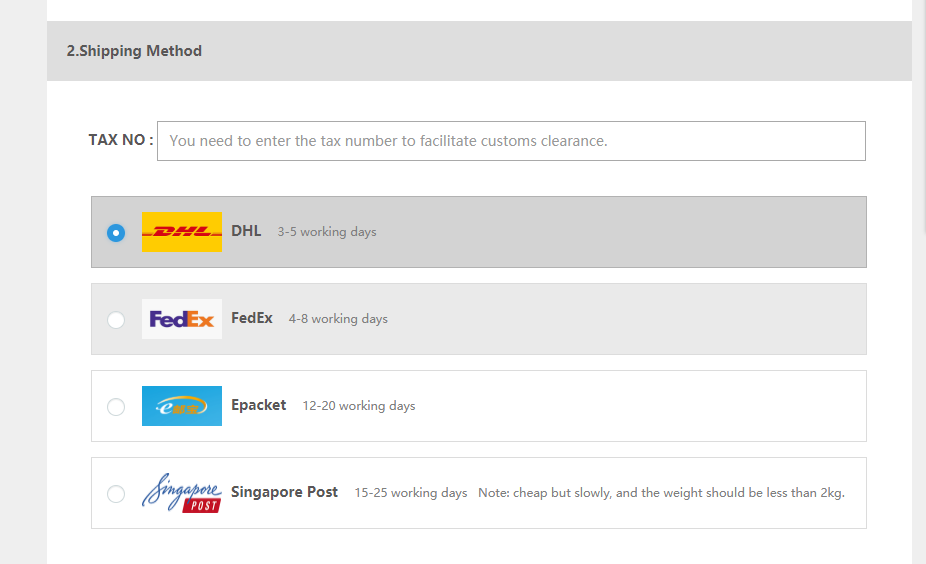 We suggest you give us your ID, so that you can receive your goods faster and avoid extra affair, we promise to keep all your information confidential.
If you still worry about the personal privacy issues, you can enter "secret" in the input box, and then you can continue to checkout.

I hope this article is helpful in solving your doubts, if you have other queries, please free to contact us via online chat or service@cnospcb.com.