How to upload BOM files?
This is a guide of how to upload valid BOM files at OSpcb.com, a perfect format of BOM files can help the quotation,save your time and convient us.
First Step:
Download BOM Template by click below hyperlink.

Second Step:
Open the flies "BOM Template", you will see a sheet like below, from line2~line5, it's the sample part, you need to delete them and then fill the form.
Please nothe that, the contents of Cell A1 to Cell D1 must be filled in as required, so our system can identify the contents of your table, and give unit price of your components.


Third Step:
Click "Add BOM Files" and then choose BOM files you prepared, when it appears "Upload success,size ##KB", that means you can add this assembly order into your shopping cart.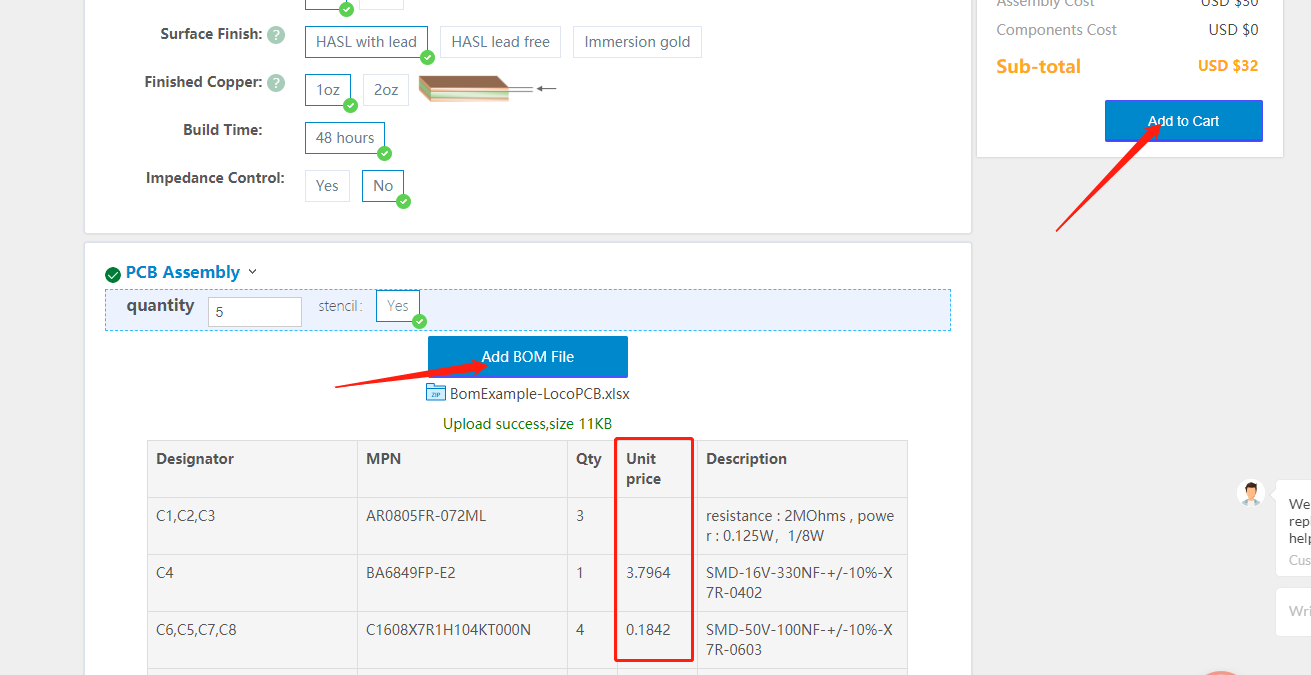 If your BOM flies are in conformity with our requirements, your components will get unite price, some of components can't get unit price and we need to ask our supplier to confirm.
Our staff will manually check your files and give an completed quotation for our order within 12 hours in general.
FAQs:
1.I have uploaded the BOM spreadsheet, but your system does not recoganise all the components, so the cost of components is $0.00. Is that useful? How to continue?
Answer: Firstly, make sure your files is XLS or XLSX files, and use our BOM Template. If it's still not works, don't worries, that's not a big problem, just add it to shopping cart, once we know your requests, our staff will help to perfect the files and give an quotation quickly.