How to generate the gerber file from Kicad?
1. Open the PCB file in Kicad
Select File→Plots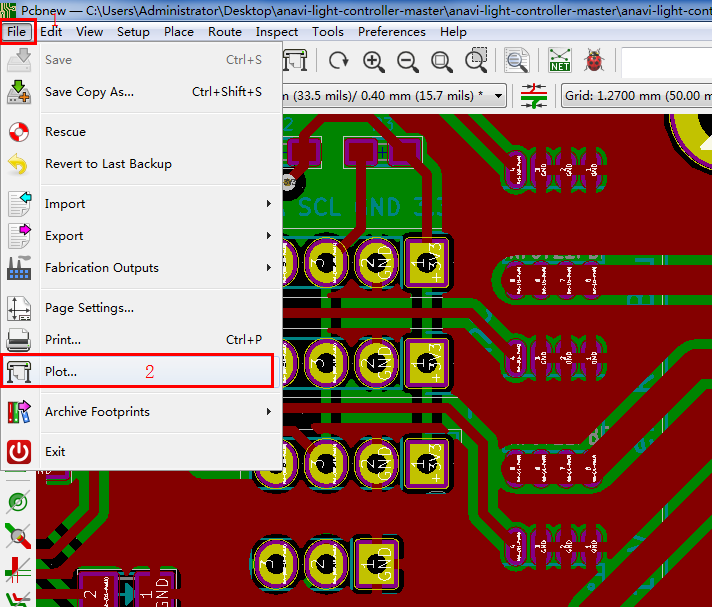 2. Select an Output directory in Plot window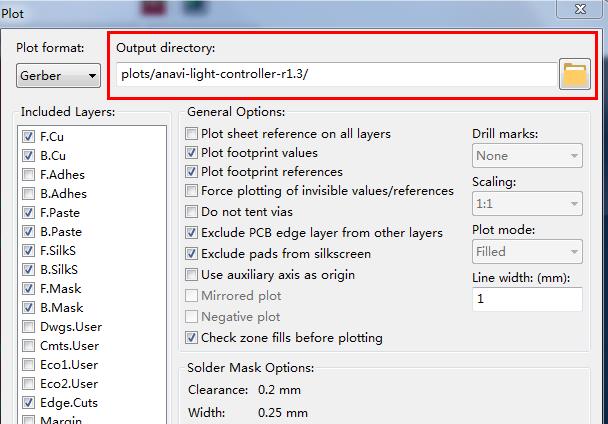 3. Select the layer you needed
(Normally, the layer that the gerber file should contain as below picture. F.Paste and B.Paste layer is used for
stencil production. If you do not need a stencil, you can unselect them.)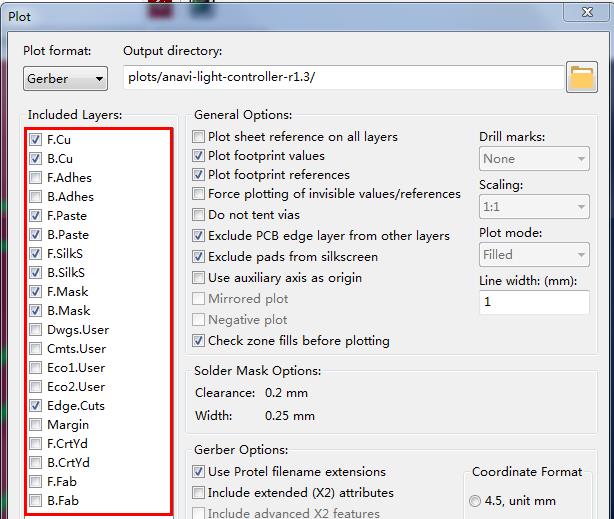 4. Chick the Plot button to generate the gerber file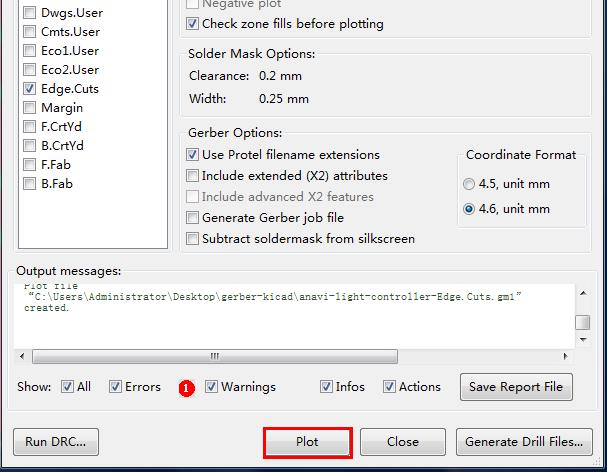 5. Then we still need to generate the NC Drill file

Click the Generate Drill files button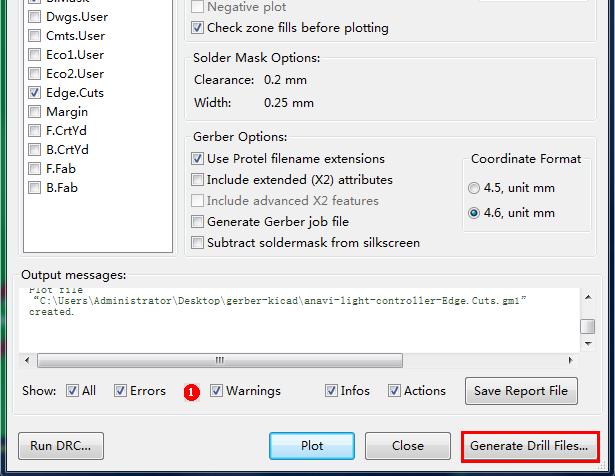 6. Drill files setting
The output directory should same as the gerber file
File format should in Excellon format
Select 'PTH and NPTH holes in single file'
Click the 'Generate Drill File' button to generate the drill files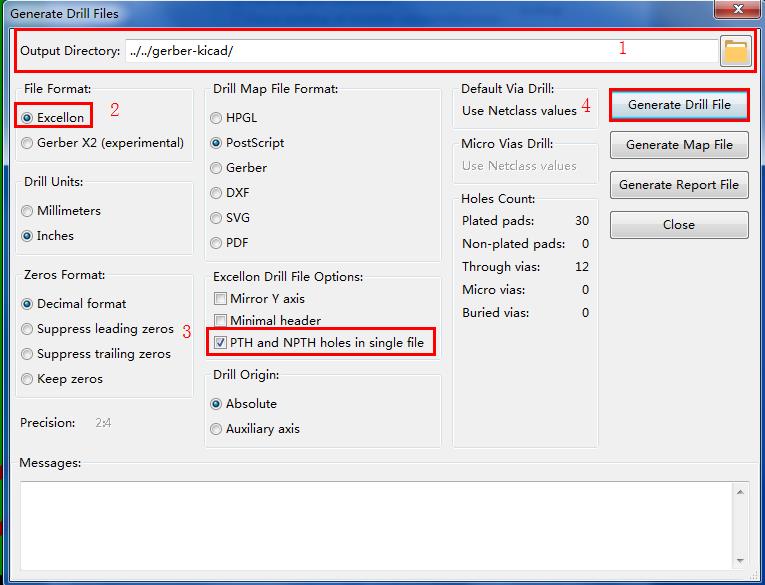 7. Put the gerber file and the drill file into one zip file and start you order.